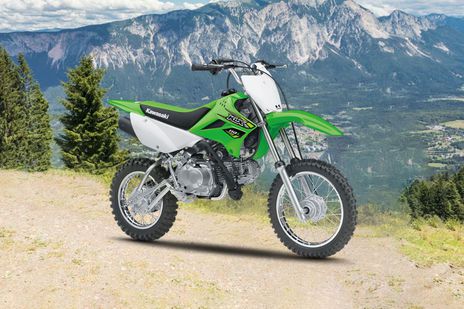 Cheap dirt bikes have been growing in popularity in the past decade for a good number of reasons. They are affordable and good beginner vehicles for kids and youngsters training for more serious riding.
A dirt bike differs in several ways from a regular off-road bike. Dirt bikes have a lightweight and small frame, smaller capacity engine, and they lack headlights, mirrors, and brake lights. Dirt bikes are equipped with tires with knobs for more traction and the suspension used on the bike is powerful enough to absorb shock on jumps and rough terrains.
While the features can simply be found online, there is a bit more to it than the simple 'dirt bikes for the dirt, street bikes for the street. Of course, there are a few obvious signs, like the difference in saddle height, the overall shape, the riding profile, the tires - the list is endless. But here are the biggest differences.
FRAME
First up, we have the frame. Off-road frames are built differently than regular sports bike equivalents. The frames are engineered to withstand different stresses and built with different materials in mind. Since the nature of off-roading involves a degree of falling over or overcoming obstacles, they are built to be tough and lightweight.
SUSPENSION
The suspension is also different. Off-road suspension boasts longer travel, different valving, and spring rates, and they are geared towards tackling tougher surfaces and heavier impacts. Historically, these machines enjoy more advanced suspension systems than their road-going ally.
TIRES
They also come with very different tires to those you would ideally want to use on the road. Often referred to as knobbly tires, they offer much better traction and the narrow profile of the wheels allows for easy navigation across uneven surfaces. A common question that people ask is - do dirt bike tires have tubes? While they offer both tube and tubeless configuration, a general rule of thumb is that if it has spoked wheels, it is probably a tubed tire. And if it has alloy rims, it is probably tubeless - though it is not always the case.
RIDER STANCE
The most common difference is the saddle and the seating position. The seating position is quite different fro the average sports bike or cruiser riding position. Off-road riders generally prefer to control the steering with wider handlebars by keeping their weight at the front of the bike. By doing this they can keep their weight interfering with the back wheel if they get stuck in the mud. The wider steering allows for quick and safe passage through tough terrain.
If you are looking for some of the best and cheap dirt bikes for sale on the market, you can make your stop at Lowest Price ATV. We are a certified dirt bikes dealer and offer quality dirt bikes and pit bikes.
Shop with us today!